Beijing Car Rental with Driver
Welcome to Beijing! To renting a car with driver is most common and best way to get around Beijing and surrounding areas. We are a team of experienced drivers with brand new cars, limo and minivans based in Beijing providing reliable, safe and low-cost car services.
Beijing Car Rental with Driver provides passenger transportation service in Beijing and surrounding areas. We are the best option for you to hire a car with driver in Beijing. We make it easy for you to visit Beijing with our hourly or Daily car rental in a reliable and fast way.

We offer you a car rental service with driver in Beijing city, for airport transfers, city sightseeing tours and business events, with a team of Beijing local professional private drivers, we are always guaranteed to give the best affordable prices.
All of our drivers are Beijing locals and are well trained and selected, and do not have to worry about going mistaken, we can say that we offer excellent private transfer services for foreign travelers and businessmen in Beijing.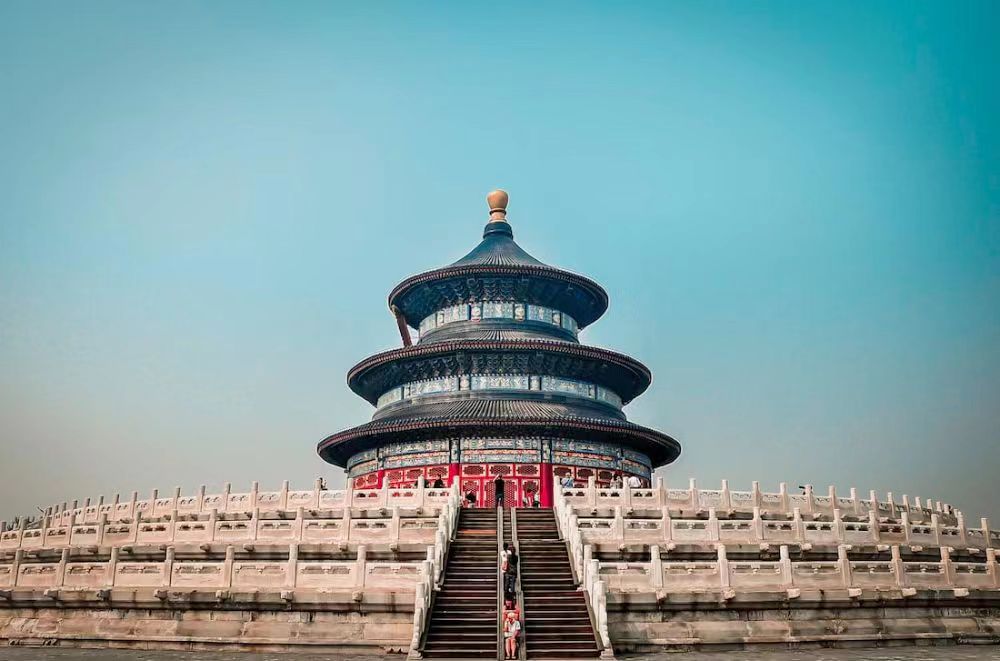 With our Beijing car rental with driver service, you always know the exact fixed price of your travel booking in advance. There are no hidden charges. You will always get quality service at affordable prices while arriving at your destination with the elegant and comfortable service we offer.
Our Services:
Beijing Airport pick up and drop off service
Our Beijing Car rental with driver service includes airport pick-ups and drop-offs. Beijing has two major international airport, the Beijing Daxing (PKS) and Capital airport (PEK). For the best airport transfer experience, let's pick you up upon your arrival, take your bags and get you to your destination in a timely and comfortable manner. For your return trip take the extra time you need to get organized before you leave, knowing your driver is waiting to take you to the airport with more than enough time, so you can comfortably prepare for your departure.
Beijing Sightseeing, City Tours
Beijing is the capital city of China. It is a commercial and financial center with cultures and a long history. There are many places to visit, such as the Forbidden city (Gugong), Tian'anmen Square and the Great Wall. As your private driver, we are more than happy to show you around our Beijing city. Once you are settled in your accommodation, use our Beijing private transfer service to explore the city, and feel free to ask your locally knowledgeable driver for tips and suggestions for how best to spend your time.
Hire Car with Driver for your Business Meetings
Beijing Car Rental with Driver service is the correct choice for your Business trip in Beijing. We can pick you up from and drop you off at the airport, pick you up at anywhere anytime from your office, hotels, residences, or simply transport you between meetings all over the city. Our professional drivers allow you to complete work and make business calls while on the road. Instead of a taxi, travel in comfort with our executive car services.
Our Mission
On-time, reliable and courteous service
Hassle free travel
24-hour service options
Complete door-to-door service
Reliable, professional, knowledgeable drivers
Best Affordable prices
Book a professional Beijing car service now for your travelling and successful business meetings!
Get a Free Quate:
Mobile / WhatsApp: +86 13381550451
WeChat: 13381550451
Email: hiredriver@sina.com
Frequently Asked Questions:
We have set a number of frequently asked questions for you. If any question in your mine is unanswered, please contact to us.
1. What happens if my flight arrives early or delayed?
All the flight arrivals are monitored by us. We have the correct flight number that allows us to monitor and check with airport information desk, no matter whether your plane arrives early or delay, driver will come to meet you at airport on time.
2. How much time do I have to meet the driver at airport after my flight landed?
We provide 45 minutes for domestic flights and 60 minutes for international flights of free waiting time that allows you to declare customs and collect your baggage, if you do not meet your driver or call us within 60 minutes of your plane landing we will consider you are "no-show" and you will be charged in full for the reservation.
3. Can I request the driver to take a scenic route on the way to/from the airport?
The price quoted is based on a point-to-point transfer and driver will take the most efficient route to destination. If you would prefer the driver to use a specific route there's extra charges will apply.
4. How can I find driver at airport flight arrival?
Our driver will be holding a sign board with the passenger's name to meet you at airport arrival exit, the airport can be very crowed at time so if you are not able to find driver please kindly contact us at +86 13381550451.
5. What is your cancellation policy?
Cancellation will be accepted by email or phone call only. Cancellation need to be made in excess of 24 hours before scheduled pick up time in order to avoid charges, 50% of the reservation fare will be charged for cancellation made less than 24 hours before scheduled pick up time. No shows will be charged the full reservation fare.
6. What is your Change Policy?
Should you need to have changes please contact us at least 12 hours before scheduled pick up time. Requires that all changes need to be made by phone call or email (changes cannot be made with drivers).
7. What is the payment method?
Payment can be also made in cash. We accept credit card and cash in RMB, USD, HKD, EURO and any world major currency. Paypal and WeChat pay also welcomed.
8. Is there discount available for frequent travelers?
Yes. We do take care of our regular valued customers and do offer discount packages. You can contact us by phone call or email with your details and we will offer you the best possible quote.
9. Why do I need to give complete information?
We require complete information of your travel to work out the costs and to make sure that the requested vehicle should be available for the time you need it.
10. How can I get a quote and make a booking?
You can easily get a quote by filling the online quotation form or email us at hiredriver@sina.com and we will get back to ASAP. And if you need urgent booking or you can call us at +86 13381550451 for quick response and quotes.