Beijing Airport Car Service
Beijing Airport Car Service
Punctual & Reliable Transfer in Beijing
Beijing Airport Car service is located in Beijing offering all types of vehicle for foreign travelers for their moving within any place in Beijing and surrounding area, especially Beijing Daxing (PKX) airport and Capital (PEK) airport, also extending the car services to surrounding areas by demanding from the clients. Whether you are traveling Beijing on a business trip or tourism, you will be happy to find out that we've been driving in Beijing for over a decade now, and know all the best routes to get you to your destinations in city. Beijing is known for its traffic jams, to using our knowledge we can accurately predict how much time it will take from point A to point B. you can get to all your meetings right on time. This is why our car driver services are useful for tourists and businessmen. You have a Beijing driver who knows the city well and helps you feel comfortable in Beijing and to organize your business time correctly, so you can concentrate on your business or enjoyment. You will be greatly satisfied with our Beijing Airport Car service.
Our Mission
On-time, reliable and courteous service • Hassle-free travel • 24-hour service options • Complete door-to-door service • Reliable, professional and knowledgeable driver
Our principle
Our principle is provide excellent car services for foreigner people on business or tourism, if you are heading to Beijing but not sure how best to plan your trip, our well equipped cars and experienced driver will be your best choice to help you reach your travel goals.
Our Team of Beijing Driver
Kevin is a local driver in Beijing, and he is a professional driver with over 10 years of driving experience, and he has been committed to providing quality service to his customers. He was always polite, kind, punctual, a lovely person and often praised by his customers
Michael loves to work, and has excellent driving experience and professional customer service skills. He speaks good English can communicate with his customers fluently without any problem, so he is very popular with his customers.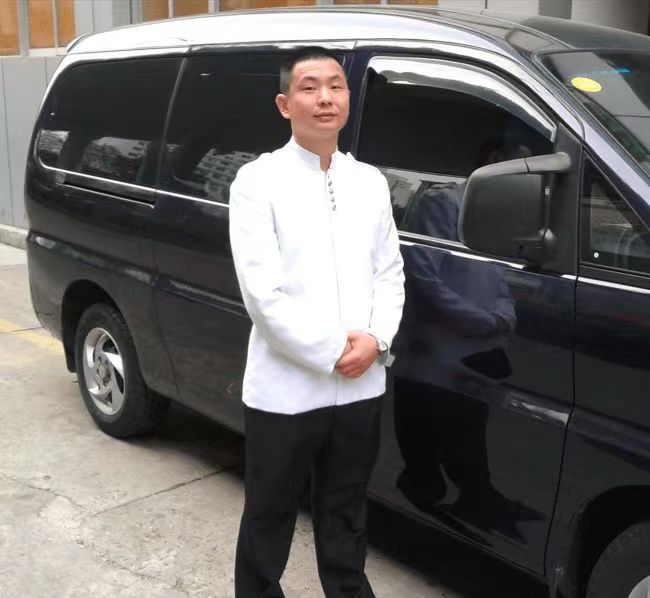 Mark is a cheerful, honest person, good driver. Work hard, willing to help the guests and like to answer their questions, many customers will become his good friends, he especially like his driving job, have a long-term safe driving record and ability, he was named as the Company Outstanding Employee every year.